<![if !vml]>
<![endif]>
REAL PROPERTY
TAX FORECLOSURE
<![if !vml]>
<![endif]>
33 - Properties Of All Types - 33
Throughout Tioga County, NY
Friday
August 9, 2013
6:30 PM
Auction To Be Held At: Tioga County Office Building- Auditorium,
56 Main Street, Owego, NY

TERMS & CONDITIONS
GENERAL:
1. All properties offered at this auction have been foreclosed under Article 11 of the New York State Real Property Tax Law.
2. All properties are sold "AS IS-WHERE IS". Bidder shall be solely responsible for determining all conditions of the property prior to bidding. The County sells only its lien or interest. All deeds issued shall be by Quit Claim Deed only. The County makes no representation as to the quality of title, lot size, shape or location or conditions or existence of any or all improvements on any parcel. The County will not furnish an abstract of title or title insurance.
3. All references to Mobile Homes, manufactured housing, or any description thereof are for identification purposes only. The County makes no representation as to whether or not the mobile home, manufactured housing, shall be considered attached to the property. All determinations as to the status of the mobile home, manufactured housing, shall be the sole responsibility of the purchaser and the County shall make no representations or warranties.
4. Properties will be conveyed to the highest qualified bidder. The Tioga County Legislature reserves the right to reject any and all bids of any kind. Neither the delinquent taxpayer nor anyone acting on their behalf shall be entitled to bid or purchase the property for less than the full amount due including all taxes, fees and penalties once the County has taken title. Those individuals who have previously defaulted on a bid, or who are currently delinquent on any other parcel in the County shall not be permitted to bid on any additional County properties offered at this auction.
5. Any promotional tools such as photographic slides, tax maps, written or verbal descriptions, etc. are for informational purposes only. Each bidder should research and visually locate the properties prior to bidding. Town zoning and building code information can be obtained at the town or village where the property is located. It is the responsibility of the bidder to research any existing violations or restrictions on the property.
6. Risk of loss or damage by fire, vandalism or any other cause (except taking under the power of eminent domain) between the time of sale and the time of deed delivery is assumed by the purchaser.
7. All potential Bidders must show acceptable identification for issuance of a Bidder/Buyer number.
8. All Bidders and all Buyers must register for this auction and must hold a Bidder/Buyer number.
9. Each purchaser will be required to sign a legally binding Property Bid Acknowledgement Form for each purchase which commits the purchaser to compliance with all Terms and Conditions as stated herein.
10. The Tioga County Treasurer reserves the right to withdraw from sale any properties which are listed and or at his option, to group one or more parcels together into one sale.
11. All decisions regarding the bidding disputes shall remain completely within the Auctioneer's discretion.
12. The Auctioneer retains the right to reject any bid that is not within current bidding increments or that is not an appropriate advancement over the preceding bid.
13. The Auctioneer and the Seller shall remain forever immune from any and all liability concerning any personal injury, environmental hazards or property damage occurring before, during or after the auction, no matter what the cause. Additionally, the Auctioneer and Seller shall remain forever immune from the consequence of purchase of any and all properties at this auction.
FINANCIAL:
14. Payments shall be made by cash, business or personal check drawn on New York State Or Pennsylvania Bank, bank check, certified check or money order. Bank instruments must be made payable to the Tioga County Treasurer. The property transfer reports will be prepared and the closing process conducted by the Tioga County Treasurer's Office.
15. Full payment must be made immediately at "knockdown" (when the Auctioneer says sold), for any and all properties sold for $3,000 or less.
16. For any and all properties sold for more than $3,000, the amount of $3,000 plus 10% of the amount over $3,000 must be paid immediately at "knockdown".
17. The Successful Bidder must also pay a Buyers Premium of 7% of the Selling Bid Price, in a separate check or cash payable to Mel Manasse & Son, the day of the Auction.
18. The remainder of the purchase price must be paid with guaranteed funds and received by the Tioga County Treasurer at a scheduled closing, in approximately one month.
Tioga County Treasurer's Office
56 Main Street, Room 210
Owego, New York 13827
19. The purchaser, at closing, will pay all recording fees. Check To Be Made Payable To Tioga County Clerk.
20. Failure to close on a property or failure to pay the remainder of the purchase price, subjects the purchaser to loss of any and all monies, and all rights or claims to the property in question.
TAXES:
21. The purchaser will be responsible for the following taxes and charges including all interest and penalties:
-Current 2013 Village Taxes (if property is located in a village)
-Next School Taxes In September
-Current Sewer, Water, Lighting or Special District Taxes or charges (if applicable)
-Future Town and County Tax Bills (past due town & county bills have been written off)
It will be the responsibility of the purchaser to ascertain what charges exist on a property.
Please contact the appropriate village, school, or sewer, lighting district or town for this information.
ASSESSMENTS:
22. The information booklet lists the 2013 assessments for each property. Bidders or Purchasers
with questions regarding assessed values or assessment practices are advised to contact the
Assessors Office of the town in which the property is located.
~ ~ ~ ~
All Properties Sold "AS IS" – Properties Must Be Researched PRIOR To Bidding
Brochure Is To Be Used Only As A Guide, And Is Subject To Change
Updated Material Will Be Available @ www.manasseauctions.com
Statements Made Day of Sale Take Precedence Over Printed Material.
PLEASE NOTE:
Brochure Is Continually Being Updated, Please Keep Track Of Our Website @ www.manasseauctions.com For Updated Information.
Tioga County
Real Property Tax Auction
Scheduled Showing Date & Times

Saturday, August 3, 2013
9AM To 10AM
Town Of Barton/Village of Waverly 491 Cayuta Street
10:30AM To 11:30AM
Town Of Spencer Gay Hollow Rd
12:30PM To 1:30PM
Town of Tioga 212 Church St
Town of Tioga 81 Allyn Rd
2PM To 3:30PM
Village Of Owego 88 Adaline St
Village Of Owego 56 Delphine St
Village Of Owego 81 Chestnut St
4PM To 5PM
Town Of Candor 10 Wright Rd
Town Of Candor/Village of Candor 14 Foundry St
Town of Barton
Town Of Barton
Village of Waverly

Address: 491 Cayuta Street

Serial Number: 2011- 28
Lot Size: 58.00FF x 305.25' +/-

Tax Map #: 166.16-3-64

Assessment: $75,700.00

Description: 210 Single Family Residence, Brown Sided, 2-Story, Sgl Fam. Home, Newer Windows, Vacant, Reference Instrument Number 138474-001

School: Waverly

Directions: Cayuta St., Next to Waverly Discount Beverage
Showing: Sat., 8/3, 9AM - 10:00AM

1
Town Of Barton

Address: Dean Creek Rd

Serial Number: 2011- 49
Lot Size: 11.43 Acres +/-, 1076FF

Tax Map #: 122.00-2-6

Assessment: $20,400.00

Description: 322 Rural Vacant>10, Wooded Parcel, Reference 348 of Deeds at Page 1027

School: Waverly

Directions: Rt 34, Just Past Lockwood to R on Dean Creek Rd, Go Ľ Mile to Property. Starts on L @ Bridge

2
Town Of Barton
Village of Waverly


Address:

202 Howard St
Serial Number: 2011- 97
Lot Size:

60.80FF x 55.24' +/-

Tax Map #: 166.20-2-2

Assessment: $51,400.00

Description: 210 Sgl Fam Residence, Yellow Vinyl Sided, Sgl Fam. Home, 2-Sty, Vacant, Reference 722 of Deeds at Page 297

School: Waverly

Directions: Broad St to Spaulding St, to R on Howard St

3
Town of Candor
Town Of Candor

Address: 350 Candor Hill Rd

Serial Number: 2011- 253
Lot Size: 14.50 Acres +/-, 678FF

Tax Map #: 50.00-1-38

Assessment: $58,600.00

Description: 242 Rural Residence, Older Red Wooden, 2 Sty Home, Approx. 30' x 50' Pole Barn, Reference 383 of Deeds at Page 1120

School: Candor

Directions: In Candor, Take Honey Pot Rd 8/10 Mile to R on Candor Hill Rd, Go 1.6 Miles to Place on R.

4
Town Of Candor

Address: 61 Paxton Lane

Serial Number: 2011- 308
Lot Size: 3.64 Acres +/-, 227FF

Tax Map #: 95.00-1-5.13
Assessment: $36,000.00

Description: 270 Manufactured Housing, Old Mobile Home on Lot on Hill, Reference 628 of Deeds at Page 245
School: Candor

Directions: Rt 96 Out of Owego, 2 Miles to R on Anderson Hill Rd. 1.8 Miles to R on Paxton Lane. 2/10 to Drive on L

5
Town Of Candor

Address: 10 Wright Rd
Serial Number: 2011- 313
Lot Size: 178.00 Acres +/-, 2789FF West Side of Wright Rd., 2044FF on East Side of Wright Rd
Tax Map #: 82.00-1-46
Assessment: $184,600.00

Description: 312 Vacant w/Improvements, Lots of Open & Tillable Land as Well As Wooded Property, Old Home, Beautiful, Large Pond, Lots of Road Frontage On Both Sides Of Road, 4833 +/- Road Frontage, Lots of Opportunity, Plenty of Possibilities With This Parcel! Reference 347 of Deeds at Page 490. (See Map Below)

School: Candor
Directions: 3.2 Miles, South of Candor on Rt 96 to L on Straits Corners Rd, Proceed 3.5 Miles to R on Wright Rd, Property Immediately on L and Proceed Uphill to Property on Both Sides of Road
Showing: Sat., 8/3, 4PM - 5PM

6
10 Wright Rd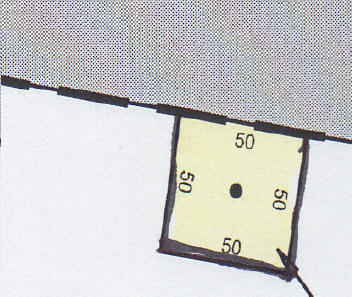 Town Of Candor

Address: Straits Corners Rd

Serial Number: 2011- 314
Lot Size: 10.00 Acres +/-
Tax Map #: 82.00-1-37

Assessment: $7,500.00

Description: 322 Rural Vacant>10, Appears to Be Landlocked, Reference 347 of Deeds at Page 490

School: Tioga

7

NO
PIC
Town Of Candor

Address: Chapel Hill Rd
Serial Number: 2011- 315
Lot Size: 10.00 Acres +/-, 530FF
Tax Map #: 82.00-1-39

Assessment: $16,500.00

Description: Wooded By Creek, Has Driveway With Sleuce Pipe to Cross Creek into Large Open Field. Super Nice Parcel! 322 Rural Vacant>10, Reference 347 of Deeds at Page 490
School: Tioga
Directions: Straits Corners Rd to Chapel Hill Rd, Proceed 4/10 Mile to Property on R


8

NO
PIC
Town Of Candor

Address: Tuttle Hill Rd

Serial Number: 2011- 353
Lot Size: 26.09 Acres +/-
Tax Map #: 60.00-1-13.11

Assessment: $15,700.00

Description: 322 Rural Vacant>10, Wooded Parcel, Landlocked, Reference 145349-001

School: Candor
Directions: Behind Houses 293 & 303, On Rt 96, Just Past Tuttle Hill Rd, West of Candor

9

NO
PIC
Town Of Candor
Village of Candor

Address: 14 Foundry St
Serial Number: 2011- 370
Lot Size: 123.00FF x 106.00' +/-
Tax Map #: 61.14-1-36

Assessment: $43,700.00

Description: 210 Sgl Fam Residence, 2-Sty Sgl Fam Home, White Vinyl Sided, Vacant, Reference 651 of Deeds at Page 312

School:

Candor
Directions: Rt 96 in Candor to Foundry St
Showing: Sat., 8/3, 4PM - 5PM

10
Town of Newark Valley
Town Of Newark Valley




Address:

Pump Hill Road


Serial Number:

2011- 410


Lot Size:

2.00 Acres +/-, 275FF


Tax Map #:

44.00-1-25

Assessment: $6,000.00

Description: 314 Rural Vacant<10, 2 Acre Vacant Lot, Wooded, Reference Instrument Number 159926-001

School:

Newark Valley
Directions: In Ketchumville @ 5 Corners, Take Pump Hill Rd 2/10 Mile to Parcel On R, Going Up Hill


11
Town Of

Newark Valley

Address: Settle Road

Serial Number: 2011- 444
Lot Size: 3.00 Acres +/-, 350FF
Tax Map #: 65.00-1-21.22
Assessment: $14,400.00

Description: 312 Vacant w/Improvements, Vacant Parcel, Nice Lot, May Have Utilities, Reference Instrument Number 127109-002
School: Newark Valley
Directions: In NV, Take Rock St Toward Maine, Go 2.5 Miles to R on Settle Rd, Go 1/10 Mile to Place on R Across From #149

12
Town Of

Newark Valley

Address: 183 Murphy Lane

Serial Number: 2011- 445
Lot Size: 4.16 Acres +/-, 491FF
Tax Map #: 75.18-1-25.10
Assessment: $18,200.00

Description: 314 Rural Vacant<10, Vacant Lot, Open & Wooded Reference Instrument Number 159925-001
School: Newark Valley
Directions: Rt 38 to Lawrence Rd (Approx. 2 Miles South of NV), Go 1/10 to L on Murphy Lane, Bear Around to End Lot on L

13
Town Of Newark Valley
Village of Newark Valley

Address: 3 Maple Street

Serial Number: 2010-398
Lot Size: 43.00' x 79.67' +/-

Tax Map #: 64.15-3-32

Assessment: $2,600.00

Description: 330 Vacant Commercial, Reference Instrument Number 161163-001

School: Newark Valley

Directions: In Village @ Light, Take Water St to Maple, 1st Empty Lot on L.

14
Town of Nichols
Town Of Nichols
Village of Nichols

Address: 56 West River Road

Serial Number: 2011- 506
Lot Size: 72.00' x 203.00' +/-
Tax Map #: 159.19-2-5

Assessment: $2,625.00

Description: 310 Residential Vacant, Vacant Lot, Reference 397 of Deeds at Page 987

School: Nichols
Directions: Close to 4 Corners In Village, Between Blue House #42 & White House # 64

PULLED

FROM

AUCTION

15

PULLED

FROM

AUCTION
Town of Owego
Town Of

Owego

Address: 80 Brainard St

Serial Number: 2011- 569
Lot Size: 10.68 Acres +/-, 460FF
Tax Map #: 131.19-1-39.12
Assessment: $81,600.00

Description: DOUBLEWIDE HOME DOES NOT SELL WITH PROPERTY! SELLING PROPERTY ONLY!!; Reference 647 of Deeds at Page 108
School: Owego-Apalachin
Directions: In Campville Take Brainard St, To 2nd Place on R

16

NO PIC
Town Of Owego
Village of Owego

Address: 146 Talcott Street

Serial Number: 2011- 571
Lot Size: .30 Acres +/-
Tax Map #: 117.19-2-4
Assessment: $16,700.00

Description: Vacant Lot, Reference 673 of Deeds at Page 309

School: Owego-Apalachin

17

NO
PIC
Town Of Owego
Village of Owego

Address: 88 Adaline Street

Serial Number: 2011- 581
Lot Size: .15 Acres +/-, 50FF
Tax Map #: 117.19-2-48
Assessment: $55,300.00

Description: 220 2-Fam. Residence, 2-Family Home, Blue Vinyl Sided, Flood Damage, Blacktop Driveway, Reference 571 of Deeds at Page 298

School: Owego-Apalachin
Directions: Rt 38 to Talcott St to McMaster St to Adaline St
Showing: Sat., 8/3, 2PM - 3:30PM

18
Town Of Owego

Address: 870 Main St, Apalachin

Serial Number: 2011- 628
Lot Size: .32 Acres +/-
Tax Map #: 142.18-1-33
Assessment: $41,600.00

Description: 210 Sgl Fam. Residence, Brown Vinyl Sided Home, 2-Sty, Sgl Fam. Home, Vacant, Reference 383 of Deeds at Page 586

School: Owego-Apalachin
Directions: Take Penn Ave to L on East Main St

19
Town Of Owego
Village of Owego

Address: 99 Paige Street

Serial Number: 2011- 657
Lot Size: .04 Acres, 25FF
Tax Map #: 117.20-3-36
Assessment: $26,800.00

Description: 2 Sty, White Vinyl Sided, 210 Single Family Residence, Occupied. Reference Instrument Number 120753-001

School: Owego-Apalachin

20
Town Of Owego
Village of Owego

Address: Water St W/s

Serial Number: 2011- 674
Lot Size: .10 Acres, 33FF
Tax Map #: 128.11-2-5
Assessment: $6,200.00

Description: 311 Residential Vacant Land, Reference Instrument Number 175933-002

School: Owego-Apalachin
Directions: Main St to Water, On Water & Mill

21

NO
PIC
Town Of Owego
Village of Owego

Address: Mill St S/s

Serial Number: 2011- 676
Lot Size: .17 Acres +/-, 37FF
Tax Map #: 128.11-2-33
Assessment: $100.00

Description: 311 Residential Vacant Land, Reference Instrument Number 175933-002

School: Owego-Apalachin

22

NO
PIC
Town Of Owego
Village of Owego

Address: 56 Delphine Street

Serial Number: 2011- 726
Lot Size: .14 Acres +/-, 40FF
Tax Map #: 128.07-1-10
Assessment: $27,200.00

Description: 210 Sgl Fam. Residence, Tan, Vinyl Sided, 2-Sty, Sgl Fam. Home, Blacktop Driveway, Flood Damage, Vacant, Reference 325 of Deeds at Page 942

School: Owego-Apalachin
Directions: Talcott St to McMaster St to Delphine
Showing: Sat., 8/3, 2PM - 3:30PM

23
Town Of Owego

Address: 281 Valley View Drive

Serial Number: 2011- 727
Lot Size: .76 Acres +/-, 208FF
Tax Map #: 142.20-1-4
Assessment: $62,700.00

Description: 210 Single Family Residence, Sgl Fam. Home, 2-Sty., Asphalt Shingle Sided Home, Occupied. Reference 681 of Deeds at Page 181

School: Union-Endicott
Directions: Rt 17C By New Bridge, Take Valley View Drive, Ľ Mile to Place on L

24
Town Of Owego
Village of Owego

Address: 99 Talcott Street

Serial Number: 2011- 759
Lot Size: .23 +/- Acres, Corner Lot, Talcott & Hill St
Tax Map #: 117.19-1-69
Assessment: $44,800.00

Description: Tan, Vinyl Sided, Sgl Fam Home, Has Had Flood Damage, 1st Flr Has Been Gutted. 210 Single Family Residence, Reference 493 of Deeds at page 190

School: Owego-Apalachin
Directions: Rt 38 to Talcott St

25
Town Of Owego
Village of Owego

Address: NYS Route 17

Serial Number: 2011- 760
Lot Size: .16 Acres +/-, 53' x 17 – Road Frontage?
Tax Map #: 129.10-1-2
Assessment: $400.00

Description: 311 Residential Vacant w/Waterfront, Vacant Lot, Borders River, Reference 457 of Deeds at page 259, Landlocked?

School: Owego-Apalachin
Directions: NYS Rt 17/Lackawanna Ave Lot

26

NO
PIC
Town Of Owego
Village of Owego

Address: 81 Chestnut Street

Serial Number: 2011- 771
Lot Size: .13 Acres +/-
Tax Map #: 128.08-3-93
Assessment: $29,900.00

Description: 220 2-Fam Residence, Pink Wood Sided, 2-Sty, Sgl Fam. Home, Vacant, Reference Instrument Number 139413-001

School: Owego-Apalachin
Directions: Rt 38, North Ave to Chestnut, 1st House on L
Showing: Sat., 8/3, 2PM – 3:30PM

cc

27
Town Of Owego / Apalachin

Address: N/s New Street

Serial Number: 2010-688
Lot Size: .36 +/- Acre

Tax Map #: 142.14-1-27.21

Assessment: $6,000.00

Description: 311 Residential Vacant, Reference Instrument Number 112801-003

School: Owego-Apalachin

Directions: Apalachin-Penn Ave (Main St) To East Main St, to New St, 300' to Lot on R Past #6

28

NO

PIC
Town of Richford
Town Of Richford

Address: Payne Marsh Road

Serial Number: 2011-894
Lot Size: 8.6 Acres +/-
Tax Map #: 11.00-2-12.113
Assessment: $25,900.00

Description: 314 Rural Vacant<10, Vacant Parcel w/Lg Stack of Pine Trees, No Road Frontage, Property Is Behind House #'s 10 & 18, Reference 334 of Deeds At Page 1082

School: Newark Valley
Directions: Rt 79 East of Richford to Payne Marsh Rd to L on Tubbs Hill Rd

29

NO
PIC
Town of Spencer
Serial # 2011– 971 AND # 2011–972 SELL TOGETHER

Town Of Spencer

Address: Gay Hollow Rd
Serial Number: 2011-971
Lot Size: 90.00 Acres +/-
Tax Map #: 70.00-2-31
Assessment: $161,400.00

Description: 242 Rural Res & Rec, 2-Sty Red, Sgl Fam. Home, Has Pond, Vacant, Reference Instrument #111387-001
Directions: Rt 96 to East Spencer Rd, Just Past Cass Hill Rd. Going Toward Spencer, Go 7/10 Mile to L on Gay Hollow Rd, @ Bridge go 1/2 Mile to End of Rd to Property, Very Private


Address: Gay Hollow Rd
Serial Number: 2011-972
Lot Size: 4.00 Acres +/-
Tax Map #: 70.00-2-33
Assessment: $12,000.00

Description: 314 Rural Vacant<10, Reference Instrument #111387-001

School:

Spencer - Van Etten


Showing:

Sat., 8/3, 10:30AM - 11:30AM

30
Town of Tioga
Town Of Tioga

Address: 1959 Route 17C

Serial Number: 2011- 996
Lot Size: 1.00 Acre +/-, 75FF
Tax Map #: 147.00-1-17.20
Assessment: $4,200.00

Description: 210 Sgl Fam. Residence, Tan DW Mobile Home, White Metal Garage In Rear, Reference 410 of Deeds at Page 529

School: Tioga
Directions: Rt 17C, 1 Mile East of Barton, Close to Vandercarr Rd

31
Town Of Tioga

Address: 212 Church St

Serial Number: 2011- 1070
Lot Size: 5.00 Acre +/-, 284FF
Tax Map #: 159.10-1-8.10
Assessment: $6,600.00

Description: 210 Sgl Fam. Residence, Lg Gray Vinyl Sided, 3-4 BR, Brick Front, Sgl Fam. Home w/Barn, Vacant, Reference 605 of Deeds at Page 9

School: Tioga
Directions: Go 2 Miles West of Tioga Center to L on Church St, Go 3/10 to Home on L
Showing: Sat., 8/3, 12:30PM - 1:30PM

32
Town Of Tioga

Address: 81 Allyn Road

Serial Number: 2011- 1086
Lot Size: 1.07 Acres +/-, 282FF
Tax Map #: 148.00-1-14.10
Assessment: $4,200.00

Description: 210 Sgl Fam. Residence, Sgl Fam. Home, White Sided, Newer Red Metal Roof, Also Has Lg Barn w/(2) Doors, Reference Instrument Number 180125-001

School: Tioga
Directions: Rt 17C in Tioga Center to Halsey Valley Rd, Go 2/10 to L on Allyn, Go ˝ Mile to Place on L
Showing: Sat., 8/3, 12:30PM - 1:30PM

33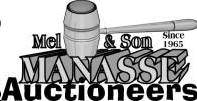 Licensed Real Estate Brokers & Auctioneers
Licensed Real Estate Brokers In NY, NJ & PA
Whitney Point, NY
(607) 692-4540 / 1-800-MANASSE
www.manasseauctions.com