** AUCTION ANNOUNCEMENT **
2 DAY AUCTION **
29th Annual Broome County Farm Bureau
Absolute Consignment Auction
Broome County Fairgrounds –
Whitney Point, NY
Friday Afternoon, April 28, 2017 @ 3:00PM
Saturday, April 29, 2017 @ 8:30AM
The Largest Absolute Consignment Auction on the East Coast.
Huge Auction of Tractors, Construction & Farm Equip., Livestock,
Trucks & Trailers, Lawn & Garden, Etc., Etc.
2-Day Auction: Friday Evening's Auction Will Consist Of Livestock / Alternative Livestock And Super Lg. Qty. Of Misc. / Smaller Items – 3 Auctions @ Once; Saturday's Auction Will Include SUPER LARGE Qty. Of: Tractors & Farm Equipment, Construction Equipment, Lawn & Garden, Vehicles, Rental Equipment, Nursery Stock, Etc., Etc.; NOW ACCEPTING CONSIGNMENTS!!
NOT ONLY AN AUCTION, BUT AN ANNUAL EVENT!!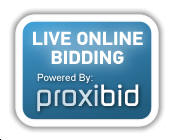 Some Hi-Lite Consignments Already Consigned: Group Of Quality Farm Equipment From Caroline Hay & Grain LLC - Having Discontinued there Custom Operation will Send a Nice Group of Equipment - (Selling @ 11:30am): JD 9610 Maximizer 4wd Combine w/ 3270 Seperator Hrs., 5000 Eng. Hrs. w/ 693 All-Poly Cornhead & 918 Grain Platform, Exc. Tires, Offered Seperate & Together; JD 4840 Tractor w/ Cab, Powershift w/ 18.4-42 Axle Duals, 1000 Hrs On Eng. Rebuild, Real Nice Tractor!; (20) JD Suitcase Weights; Sunflower 18' Hyd. Wing Disc, All New Disc; Krause 4426D 26' Hyd. Wing Cultipacker; Brillion Soil Commander Disc-Chisel; JD 3600 7x Onland Tow-Hitch Plow w/ IH Bottoms; JD 8250 21-Hoe Grain Drill; A-Top Air 1000 Gal. High Wheel Sprayer w/ 60' Booms; 8"x60' Grain Auger; H&S 16-Wheel Bi-Fold Hay Rake; Other Items, All Items Have Had Exc. Maintenance!; From The Estate Of "OZ" - Orrin Pendell: Case 450B Dozer, 6-Way Blade; Cat 920 Wheel Loader; JD 3010 Gas Tractor; '88 Chevy 1-Ton Dump; '88 Ford L8000 S/A Dump; Eager Beaver 20-Ton Air Brake Tagalong Trlr.; Century Portable Gravel Screen, Gas Eng.; (2) Cont. Gas Power Units; Tow Dolly; Const. Tools; Homemade Trlr.; Many Other Items; From The Estate Of Ray Russell- Marathon: NH 130 Manure Spreader w/ Pan, 2 Yrs. Old, Like New!; Landpride 6' Rotary Mower; PLUS- Selling Fri. Night - Large Qty. Of Quality Woodworking Tools & Asst. Tools; From The Estate Of Gary West: JD 3020, WFE, Gas; Farmall 300, Factory WFE w/ Ldr.; (2) JD 24T & 14T Balers; NH 479 & 467 Haybines; JD Hay Rake; (2) Sets Of Drags; Set Of Discs; (2) 3-Btm. Plows; Hay & Grain Elevator; '67 Chevy Stepside PU, Needs Work; '84 Chevy PU w/ Plow, Needs Work; (3) Snowmobiles; (2) ATV's; Special Antique Fire Truck: 1950 Mack Fire Pumper Truck, Real Nice;
Some Early Individual Consignments Including: Tractors: JD 6410 4wd, Cab, Ldr., 7500 Hrs.; JD 2955, 4wd w/ Cab; Ford 8830, 4wd, Cab; Ford 7710, Series 2, 4wd w/ Loader; JD 2640 w/ 146 Ldr.; CaseIH 1896 w/ ROPS; White 2-105 w/ Cab; AC D17, Real Nice; AC D12, Gas, Real Nice, Rare; IH 2606 Industrial; (2) AC D-17, Gas; CaseIH 275 w/ Ldr.; JD 4020; IH 1086; Ford 3000, Gas, Fair Cond.; Ford Jubilee & 8N's; Ford 9N w/ Ldr; Farmall 300 & M; AC 40; AC 7000 w/ Cab, Rough; Compact Tractors: New NH Workmaster 37 w/ Ldr., Hydro; JD 4720 w/ Ldr.; JD 1070 w/ Ldr. & Backhoe; Kubota L2350 w/ Loader; JD 4300; Kubota BX2200 w/ Deck; Skid Steer Loaders & Attach's: New NH L216 w/ Full Cab- Full Warranty; JD 318D, Needs Eng. Work; 6' Hyd. Oper. Rotary Mower; JD Skid Ldr. Backhoe Attach.; (60+) New Tomahawk Buckets, Forks & Grapples For SSL's; Skid Ldr Mtd. Blade; Ford 19-97 Ind. Ldr. Excavators: Cat E120B, EROPS, Good Cond.; IHI 65NX Midi Size, 2008, low hrs, 16k Lb., Rubber Track, Cab; Link Belt Spin Ace 75, Zero Tail Spin w/ Blade & Thumb; 2016 New Holland E35B, Hyd. Thumb, Quik Coupler, 10 Hrs, As New; Backhoes: NH 675E, 4wd, Cab, EHoe; JD 500C w/ Cab; Woods 1050 3pth Backhoe, 2' & 1' Bucket; Crawler Tractors; Crawler Loaders & Construction Equipment: Dresser TD8G, 6-Way Blade; Cat 977L Crawler Loader w/ ROPS; Soosan Hyd. Jackhammer For Cat 320-330; Gradall G3WD , 4wd Wheeled Excavator, dsl up& down; Scissor lift & Air Compressors: Snorkel 8831, Dsl Rough Terrain Scissor Lift; '00 JLG 4x4 Lift; (2) Sullair 185cfm Dsl. Air Compressors; Utility Vehicles: Bobcat 2200 – Dsl.; Arctic Cat 700 UTV; Rustler 120 Dsl, 34 Hrs; JD Gator CX, HPX & 6x4; Big Trucks & Trailers: 2014 IH Durastar w/ 22' Reefer Body; 2000 Freightliner, 60 Ser. Detroit Eng., Hyd. Wetline, Sliding 5th Wheel; Mack Cabover T/A Flatbed Truck; '97 Trailboss 48' Flatbed w/ Hyd. Dbl. Fold Ramps; '88 Land- 35 Ton Detach. Lowboy Trlr, Pony Or Wetline; (2) '05 Semi Van Trailers- 48'; 2015 Loadtrail 40' Gooseneck Trlr., 22k GVW, Monster Ramps, Like New; Eby 22' Gooseneck Stock Trlr.; '06 & '07 Freightliner Columbia's; '02 Great Dane 48' Reefer Trlr.; '80 General Lowboy Trlr.; Etc.; Mixer Truck: '95 GMC Topkick T/A Feed Truck w/ Harsh 810 Horiz. Feed Mixer Truck; Farm Equipment: Knight -Kuhn 8124 T/A Manure Spreader; Kverneland UN7517 Bale Wrapper - nice; JD 7200 12-Row Conservation Corn Planter; NH 570 Baler w/ Kicker, Sharp; Brand New NH 57 Hay Rake, 3pth; NH 315 Baler w/ Kicker, Sharp; NH 352 Grinder Mixer; Demco 1000 Gal. Sprayer w/ 60' Booms, On 38" Tires, Nice; H&S 30' Merger; Oxbow 1416 Wing-Type Hay Merger; Victor 245 Wing Hay Merger; Claas 1550 Twin Rotary Rake, All Hyd.; JD 148 Loader Attach; All Hyd. Loader w/ Own Pump; Kuhn FC302 Discbine; Rhino 20' flail mower/stalk chopper; 16' Feeder Wagon w/ Headlocks; JD 946 MoCo; JD 336 Baler; 3pth PTO Disc Mower; Knight 3300 Mixer Wagon; Kuhn Dbl. Rotary Rake; JD 1360 Discbine; NH 316 Baler; JD 3970 Chopper w/ 2-Row Corn & 7' Pickup Head, Green Spout; JD 246 2-Row Planter, 3pth; Ford 501 Sickle Bar Mower; Hay Wagons; Etc; Many New Gates & Hay Feeders; Kverneland Bale Wrapper; JD 936 & 930 MoCo; NI 3722 Manure Spreader; JD 95 9' Back Blade, Hyd. Cyl.; Lots of Haying & Tillage Equipment; Lots Of 3pth Implements Of All Types; New 7' Rototiller; New Mahindra 6' Rotary Mower; 7' Trlr. Brush Mower; New 6' Flail Mower; JD 1240 Corn Planter; Brillion 9-Shank Chisel Plow; De Laval Pipeline Milker System; Mueller 300 Gal. Bulk Tank; 5,000 Gal. Dsl. Tank w/ Containment; 500 Gal. SS Bulk Tank; Sap Wagon w/ Mtd. 600 Gal. Zero Bulk Tank; Heavy Duty Elk / Lg. Livestock Hyd. Squeeze Chute: Almar Squeeze By Elkrite Squeeze All Hyd. Chute For Elk, Buffalo Or Lg. Livestock, Comes With Quantity Of Corral Panels, Hardly Used, Very Expensive, Hard To Find!; New & Used Trailers: New Griffin 14k Dump Trailer; (8) New Cross Country Equip. Trailers, All Sizes Including: 16' 3-Ton Equip. Trlr; 18' 5-Ton Equip. Trlr.; 6.5x10' S/A Landscape Trlr.; 18' Car Hauler; Camper: '99 Sprint Pull-Behind Camper, Good Shape: ATV's: Polaris razor 800 side by side; Polaris 700 ATV, 4wd; Golf Carts; Lawn & Garden Tractors- Over 150 To Be Sold! JD's: X738, 80 Hrs.; X720; X485; X495; X575-4wd; (2) Z925A; Z920M; X700; X540; X320's; 425 - Low Hrs.;318; 214; 112; 110; Lt155; LX172; New Scag 48" Comm'l. Walk-Behind; Exmarks; Many Late Model Cub Cadets; Gravely & Husq./ Zero Turns; Etc.; Many Golf Carts; New Storage Buildings & Amish Sheds: 50'x100'x25' High; 40'x80'x20' High; 30'x85'x15'; (2) 30'x65x15'; (2) 20'x30'x12'; New 20'x40' Party Tent; 10'16' New Amish Shed; New Car Lift; New Tire Mach. & Balancer; New Air Compressors; New Pressure Washers; Cookers / Smokers: Portable 9' Pull-Behind Chicken BBQ Cooker; Portable 5' Pull-Behind Smoker; Etc.;
Lg. Cattle & Alternative Livestock Auction In Memory Of Mel Manasse
Selling Friday Night @ 4:30PM – Lg. Amount Of All Types Of Beef Cattle & Alternative Livestock Animals; Over 50 Head Of Cattle Expected, Plus All Kinds Of Alternative Livestock; Special: (3) Texas Longhorns w/ Calves – Reg. w/ Papers, From A Great Farm; Group Of (5) Angus Cows; Several Other Beef Cattle Already Consigned; Ewes, Lambs, Goats; Plus: Pigs, Sheep, Chickens & Other Alt. Livestock; Groups Of Round Bales; Some Square Bales; Group of New Gates;
Super Lg. Amount Of Over 1000 Misc. Items In Cattle Barns To Be Sold Friday Night –
3 Auctions @ Once- Starting @ 3pm
Lg. Qty. Quality Nursery Stock (Selling @ 11:30AM Sat.): Including Shade Trees, Plants, Flowering Plants; Etc. – OVER 1,000 Items – Nice Selection!!; New Lumber, sheet material & Sheet Steel; New Amish Sheds; Amish Furniture & Other Items Including: Rustic Log Bedroom Suite, 6' Table Set; Chairs & Benches, Park Benches, Full-Size Futon w/ Mattress, Etc.; Items To Benefit Rance Livingston Scholarship Fund – Selling Sat At Noon: Handmade 94"x102" Queen-Size Quilt; Handmade Comm. Table; Handmade 86"x94" Log Cabin Quilt; Etc.;
Complete & Partial Outfits of Equipment Wanted. Last Years Auction Consisted Of Over: 3,500 Lots, 4 Auctions @ Once, And Over 2,200 Bidders.
Note: All Consignments Welcome If Pledged To Absolute Auction. Consignments Accepted Sat. 4/22 & Mon. 4/24 To Wed. 4/26 From 9AM-5PM, Thur. 4/27 From 9AM-2PM; All Livestock only accepted Thursday From 9AM To 12PM! No consignments accepted day of sale FRIDAY OR SATURDAY – no junk or tires accepted – Auctioneers Reserve The Right To Accept Or Deny Consignments. (4) Forklifts On Site; Consignors assured of prompt settlement. Keep Watch Of Our Website For Updated List & Pictures!!;
3 Auctions Running All Day! Bring A Friend, Or 2!! Come And See What We Don't Have Listed, Come Expecting Surprises – Something For Everyone! Registration Friday: Begins @ 1:00PM / Registration Saturday: Begins @ 7:00AM. Free Hats To First 500 Registered Bidders On Friday And To The First 500 Registered Bidders On Saturday; Cash Drawing @ End Of Auction – Must Be Present To Win!
Sale Order: Friday Afternoon: 3:00PM: Small Items, 2 Auctions Selling @ Once; 4:30PM: Cattle, Followed By Alternative Livestock & Hay And Seed; Saturday: 8:30AM: Small Items & Rental Equipment; 9:00AM: Lawn & Garden Over Ramp; 10:45AM: Starting Full Lines Equipment & Outfits, Followed By Municipal Equipment, Then Lg. Qty. Construction Equip., Tractors, Farm Equipment, Heavy Trucks, Etc.; 11:30AM: Nursery Stock, & Lg. Group Of New Amish Furniture;
Terms: Payment In Full Days Of Auction In Cash, Good Check Or Major Credit Card w/ Positive ID. 3% Administrative Fee, Waived For Payment In Cash Or Good Check On Each Item Over $1,500.00. 13% Administrative Fee On Each Item $1,499.00 Or Less, w/ 3% Waived For Payment In Cash Or Good Check. Nothing Removed Until Settled For. Note: ON CATTLE ONLY: A 10% Adm. Up To $750;
SPECIAL: Now Offering Live-Interactive Online Bidding – On Tractors, Const. Eq., Heavy Trucks & Major Equipment – For More Details Log On To www.proxibid.com.
Everything sells absolute to the highest bidder. Consignors assured of prompt settlement. Keep Watch Of Our Website For Updated List & Pictures!!;
LIVE INTERACTIVE ONLINE BIDDING – WWW.PROXIBID.COM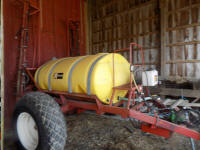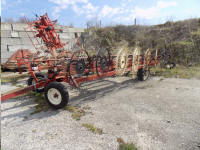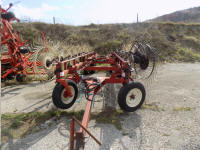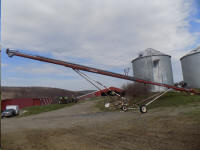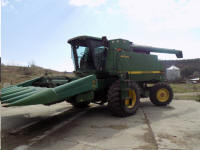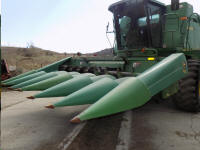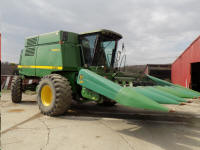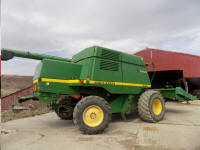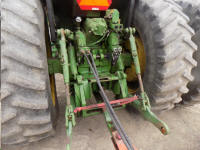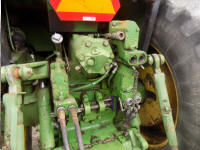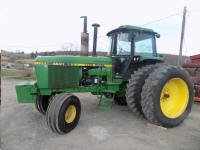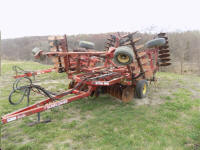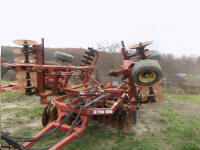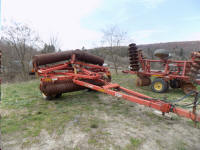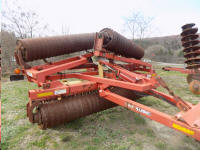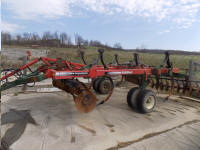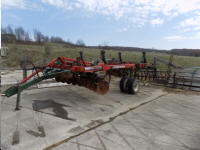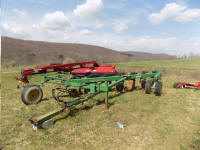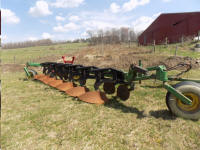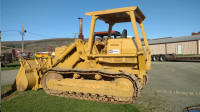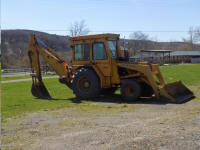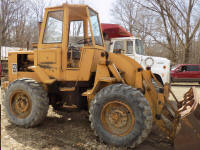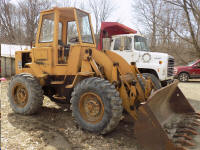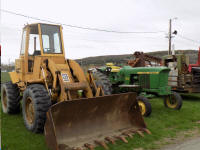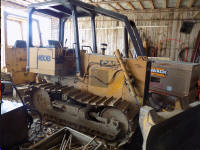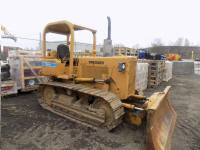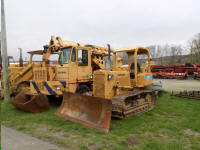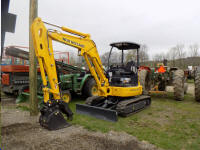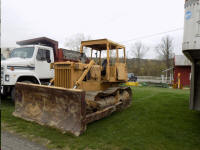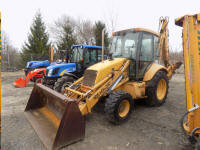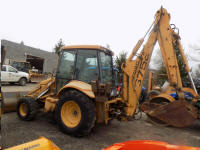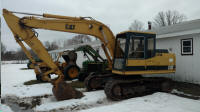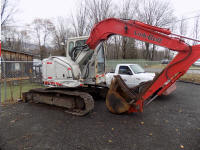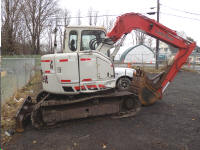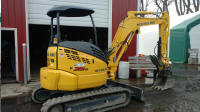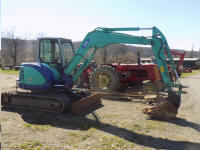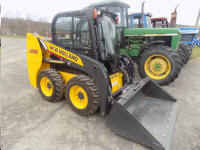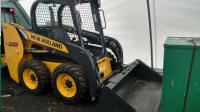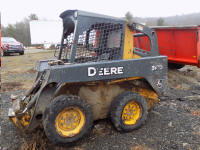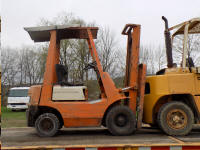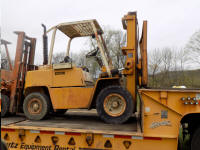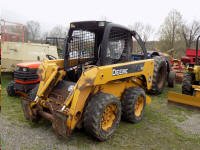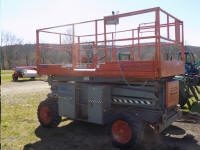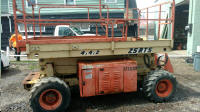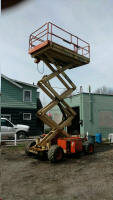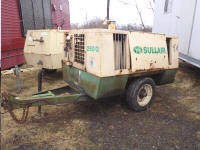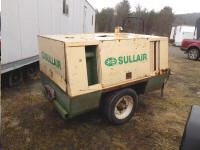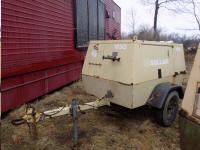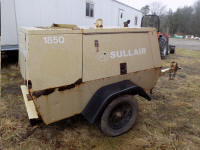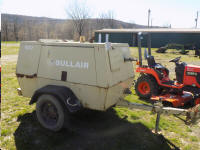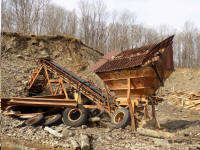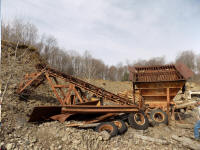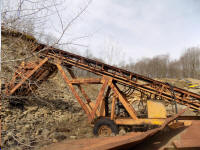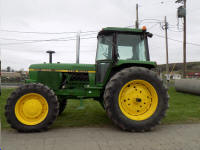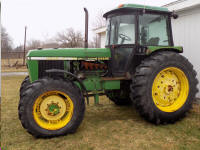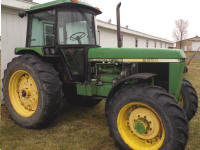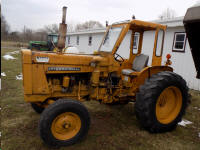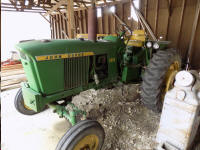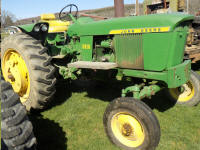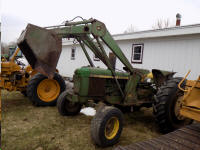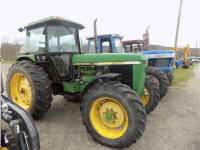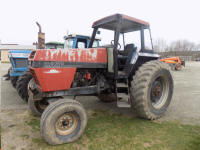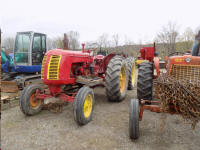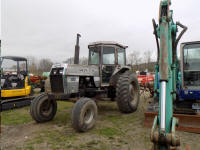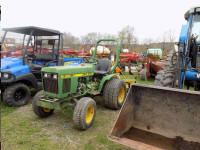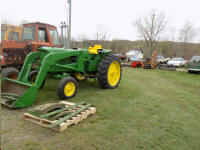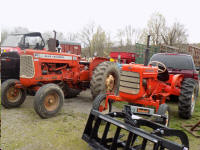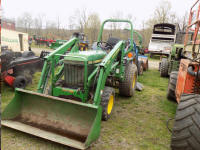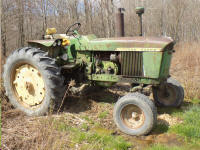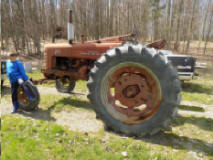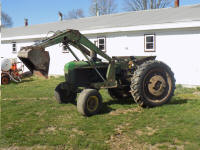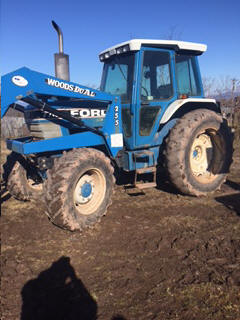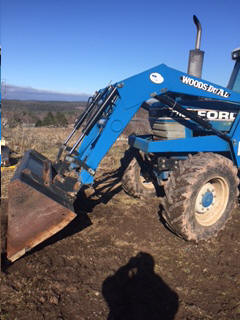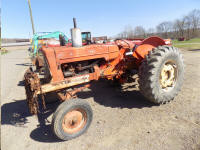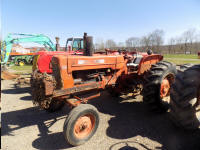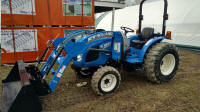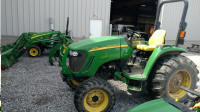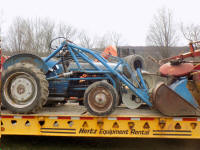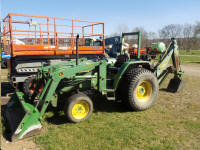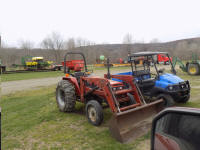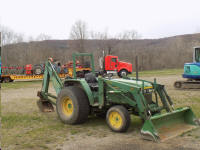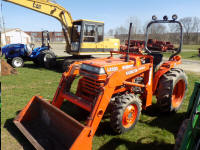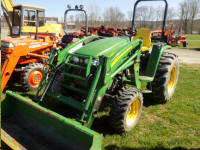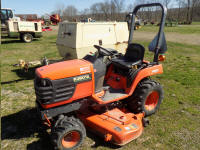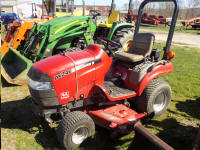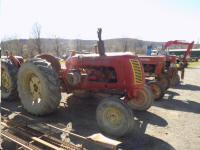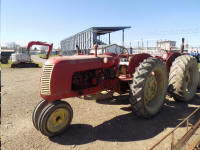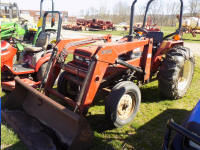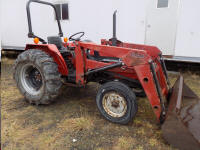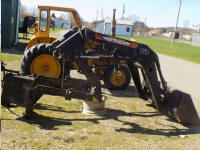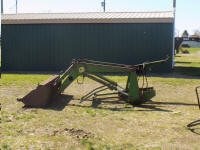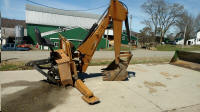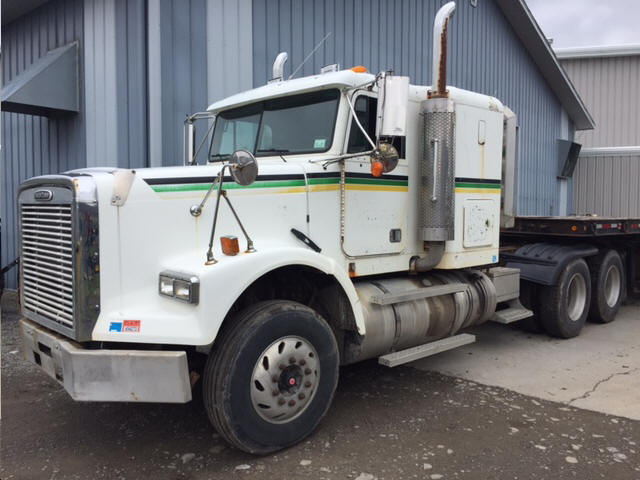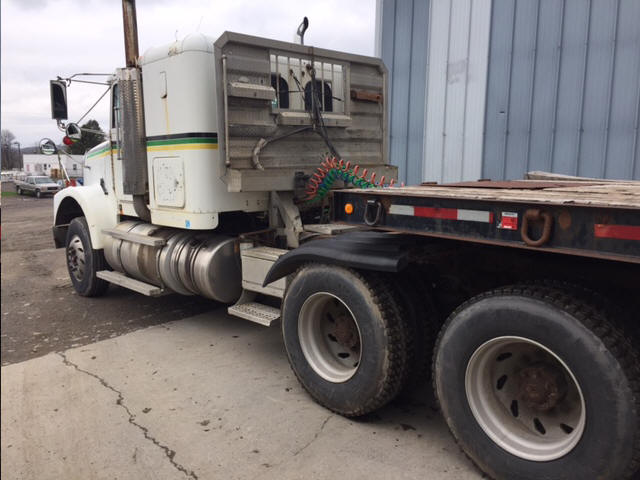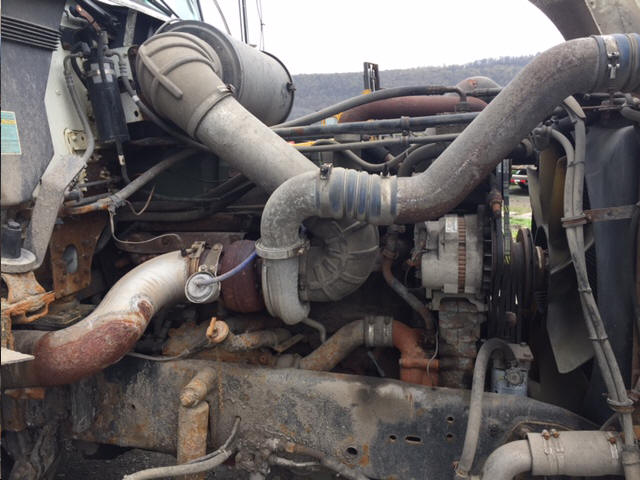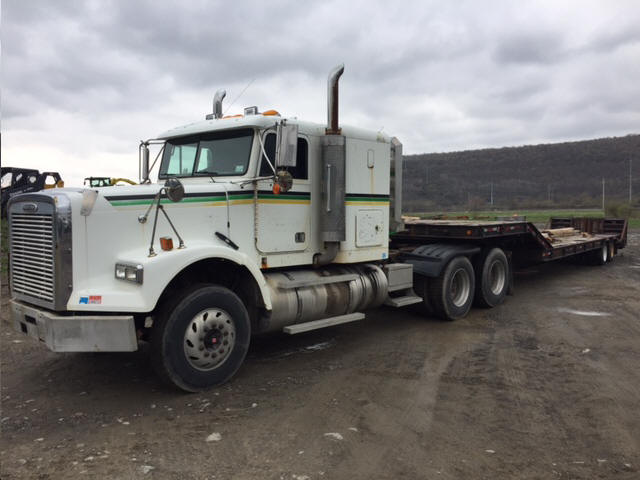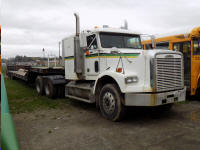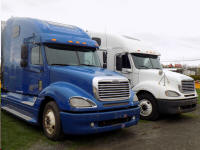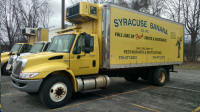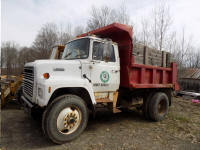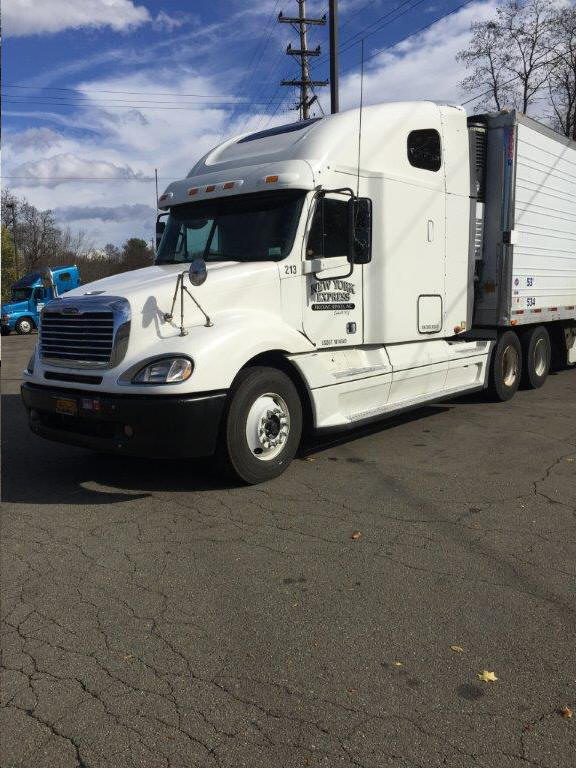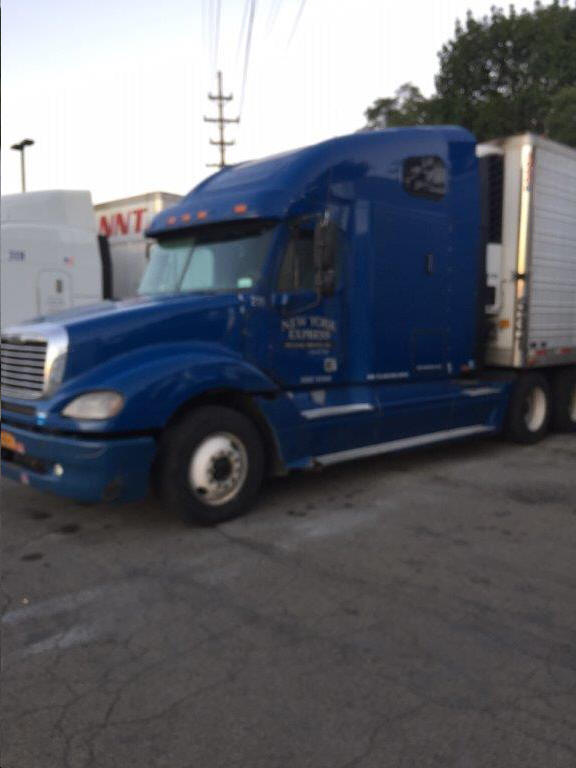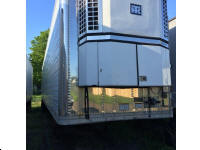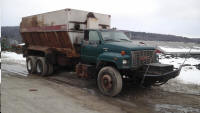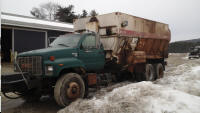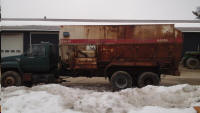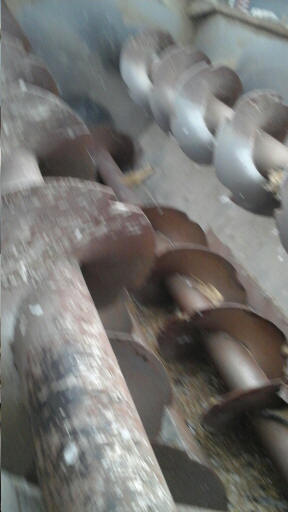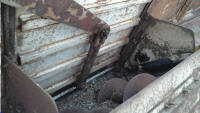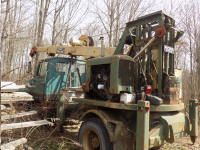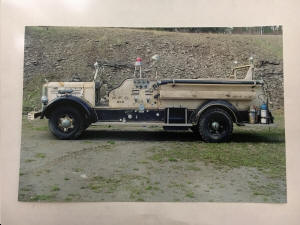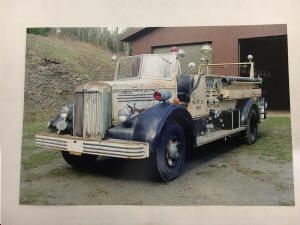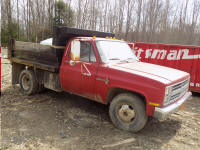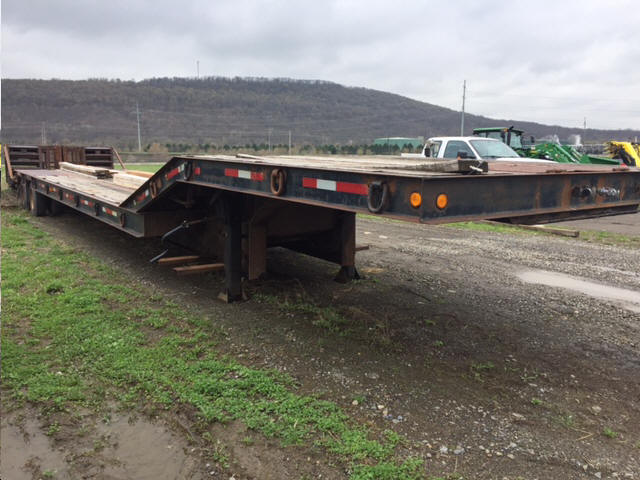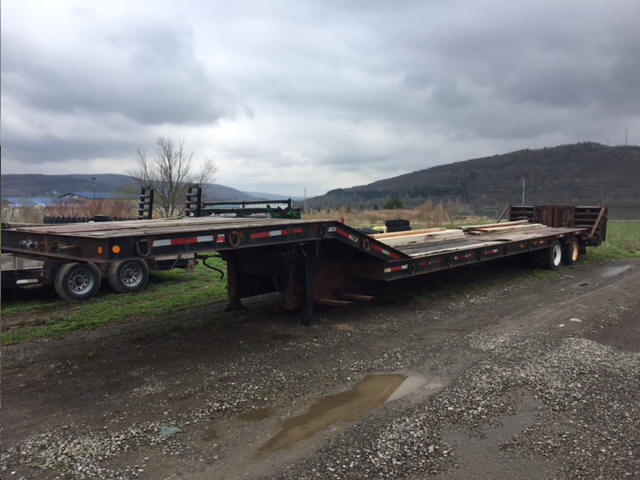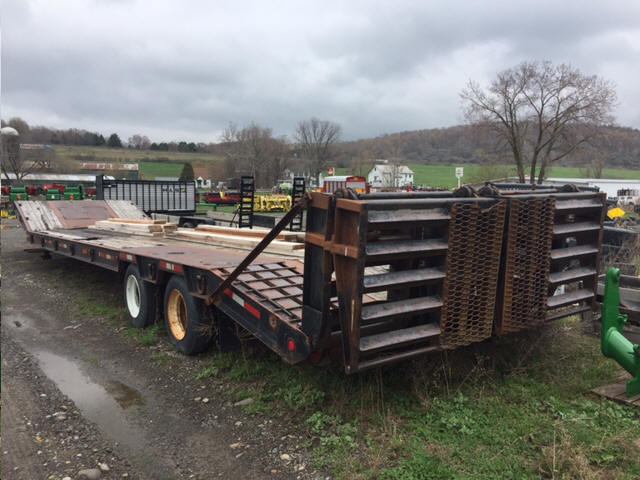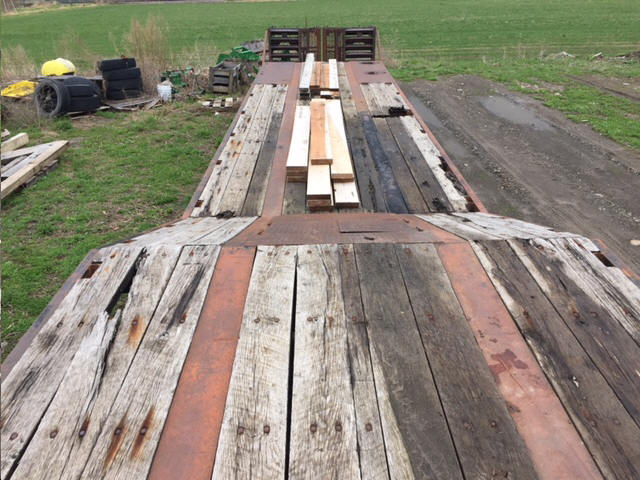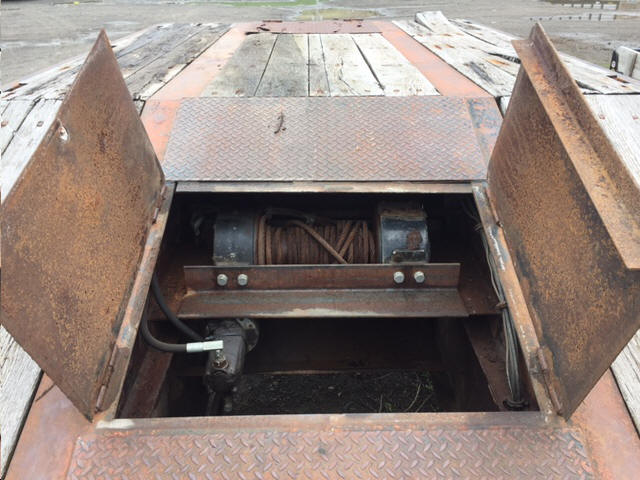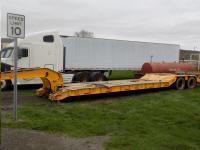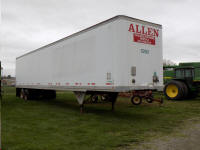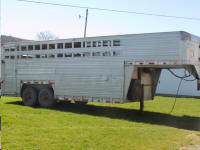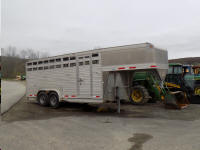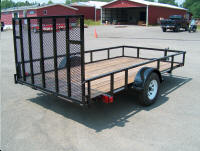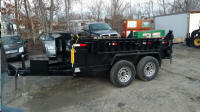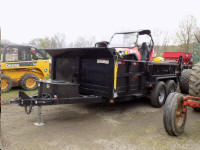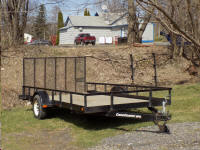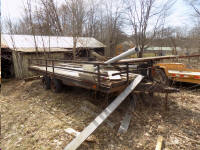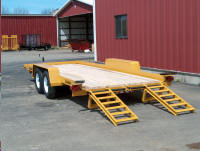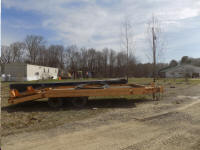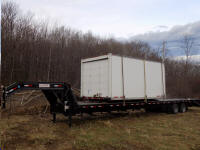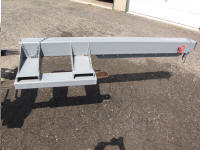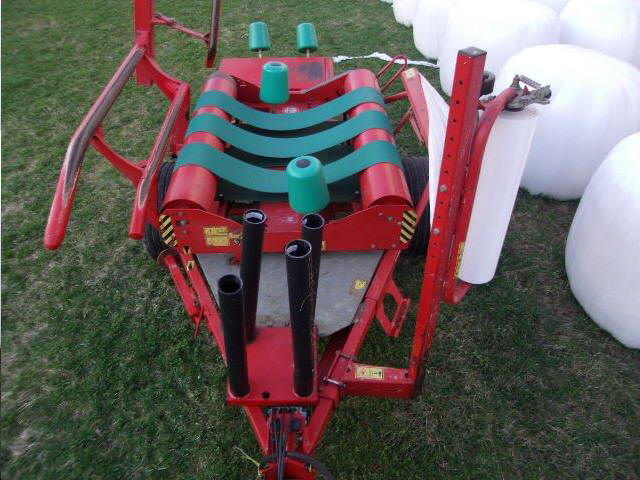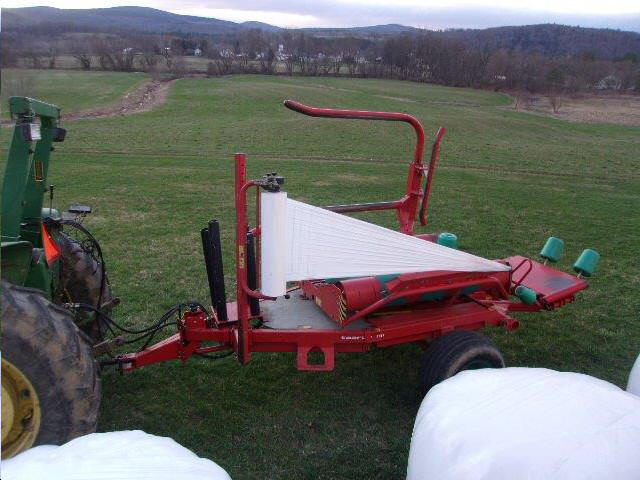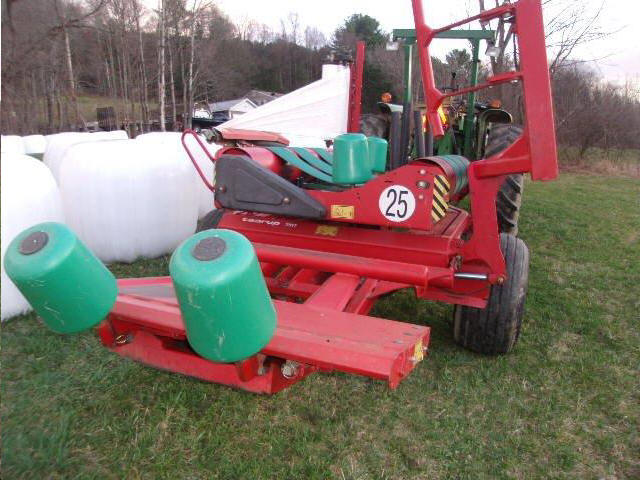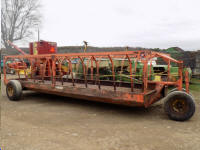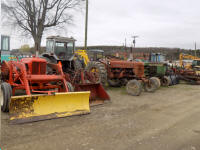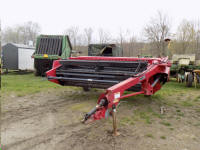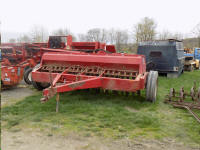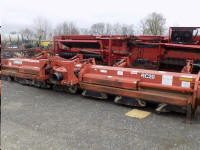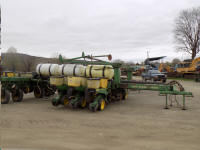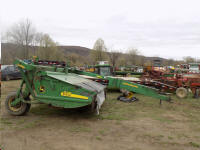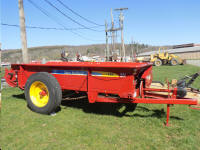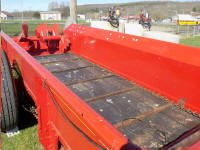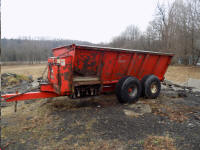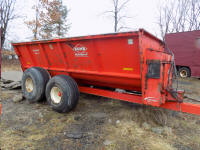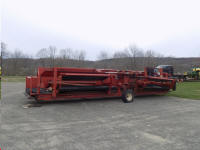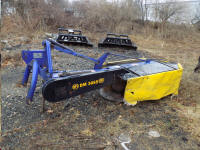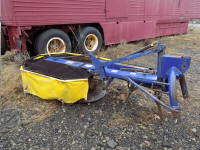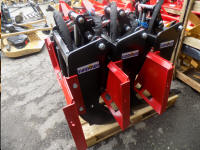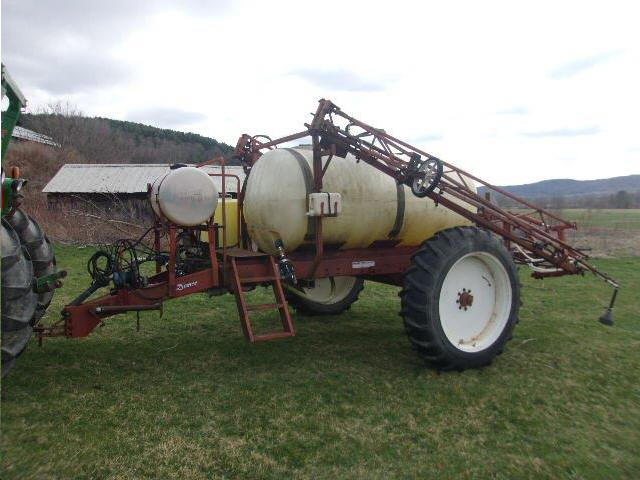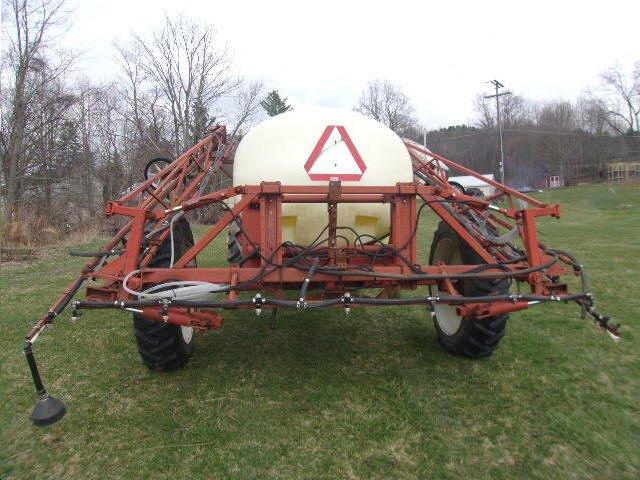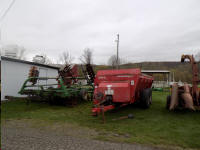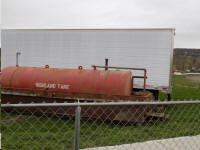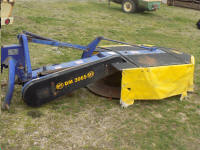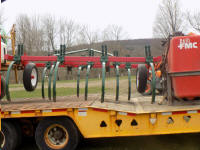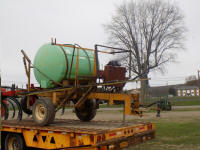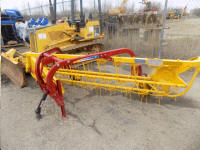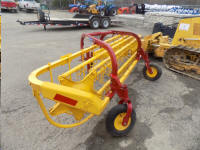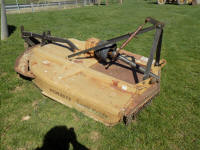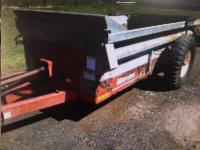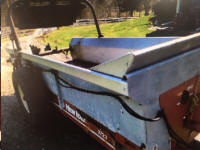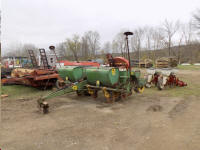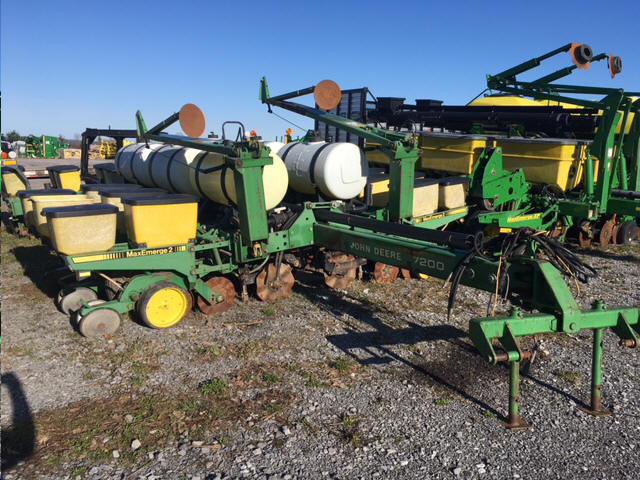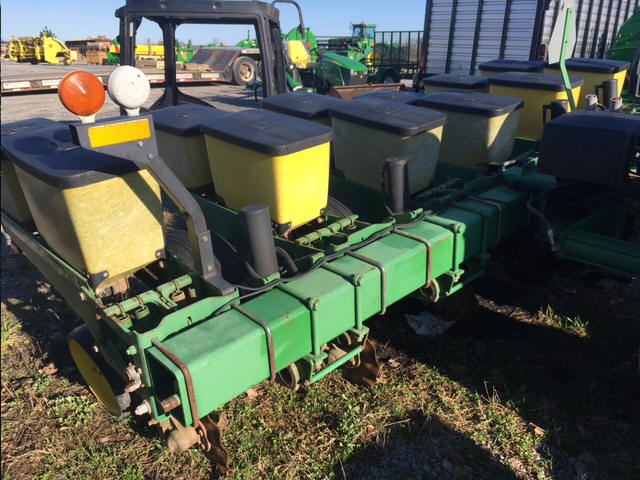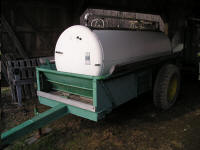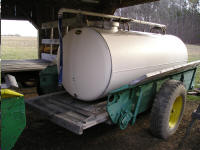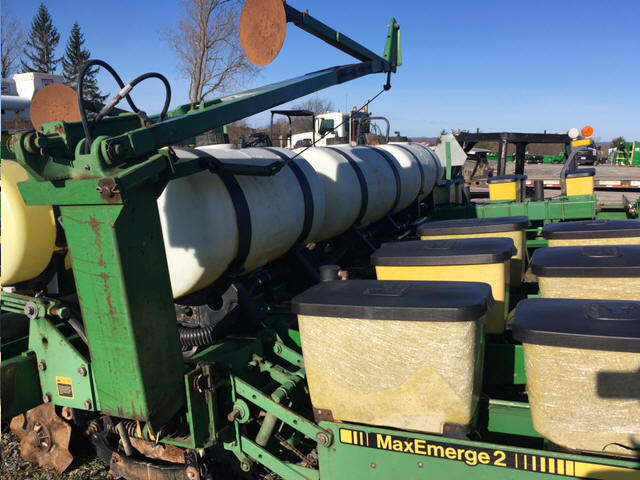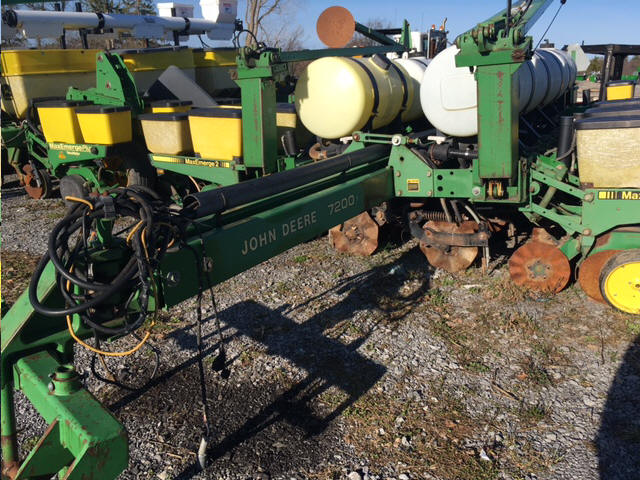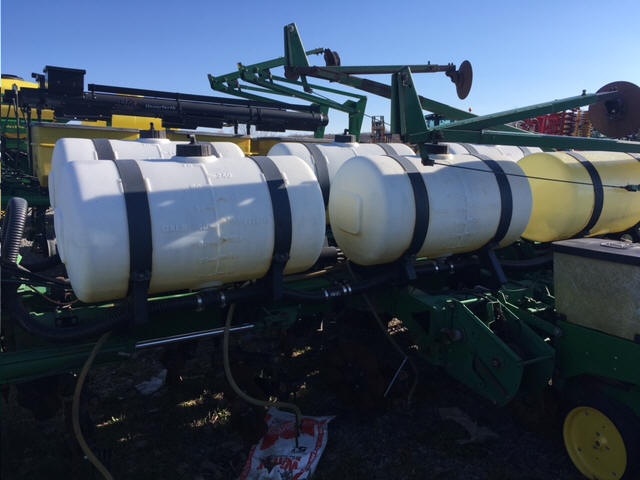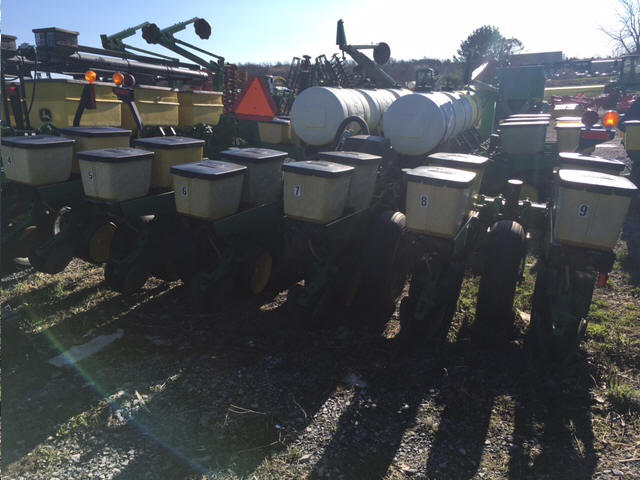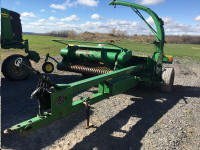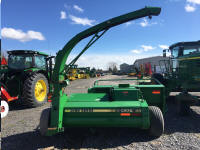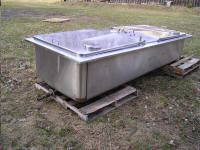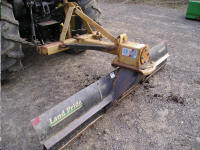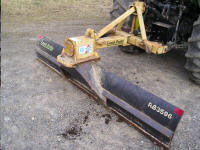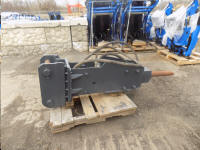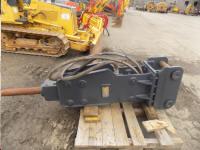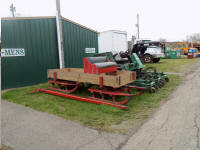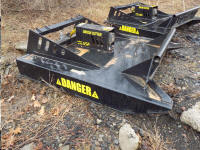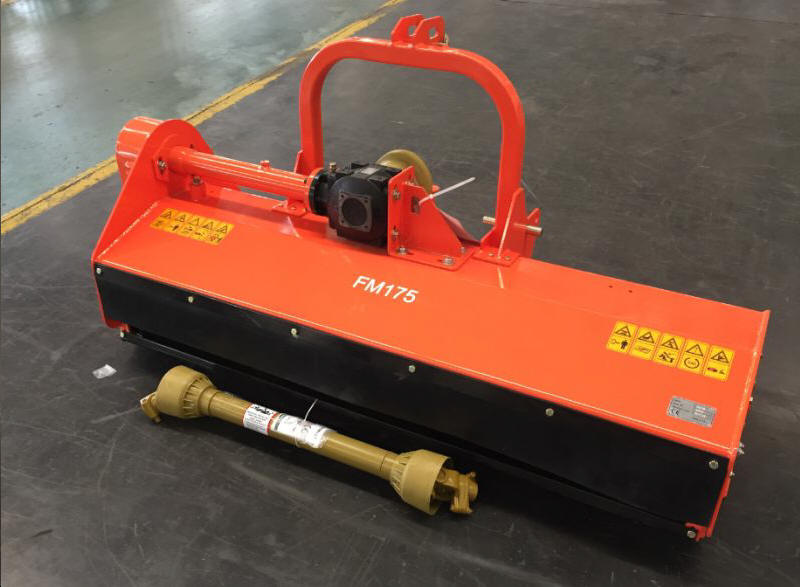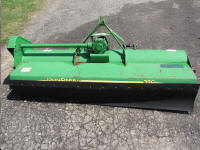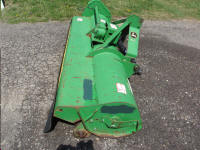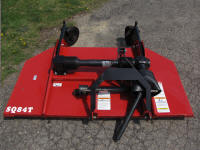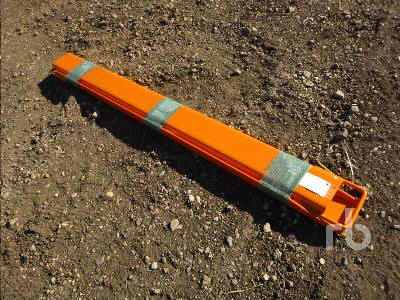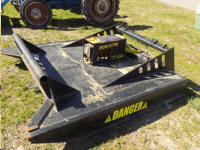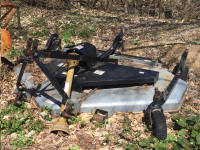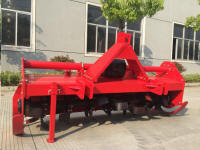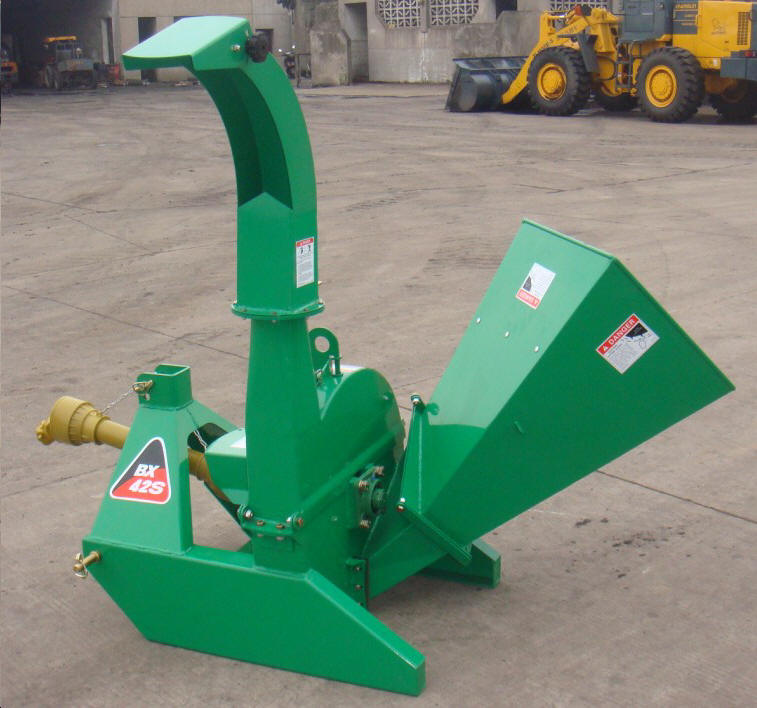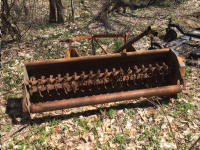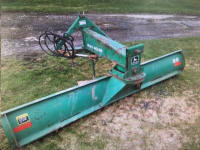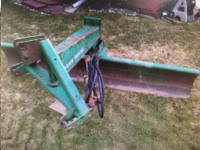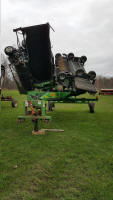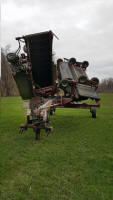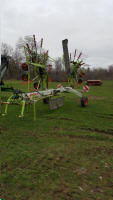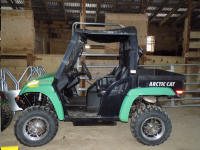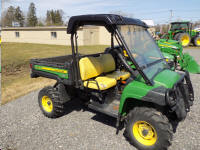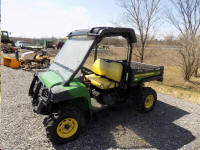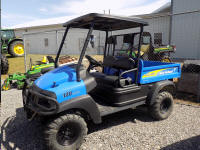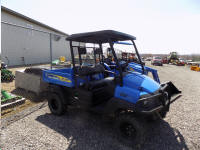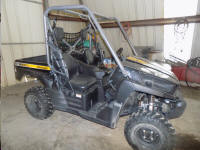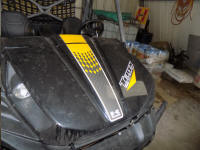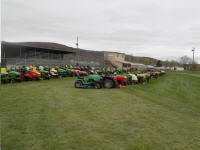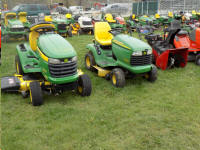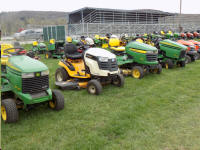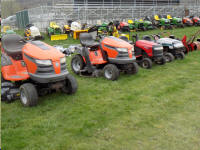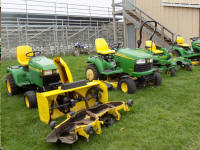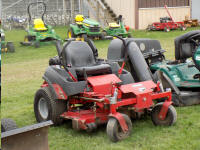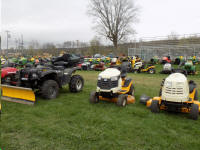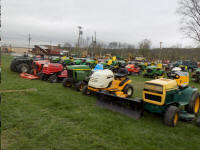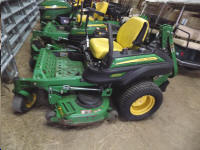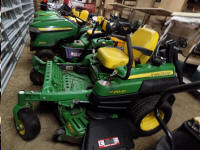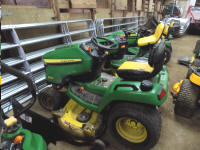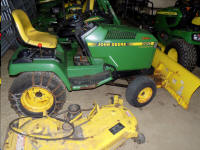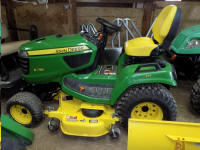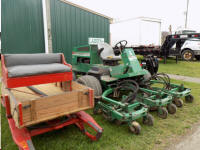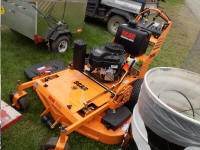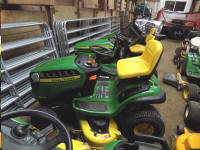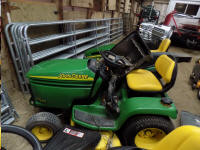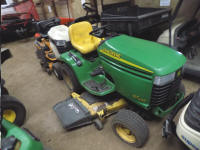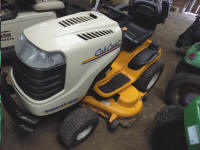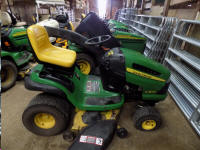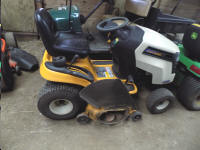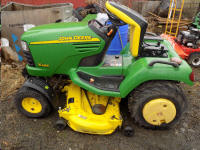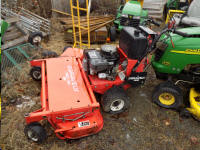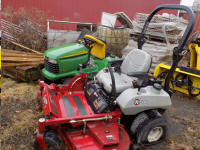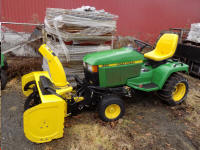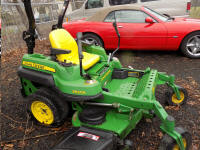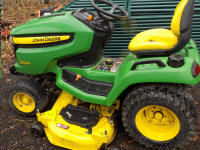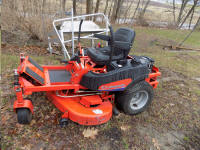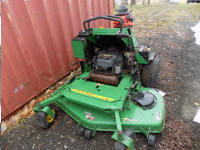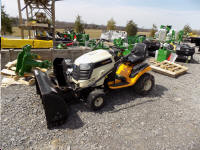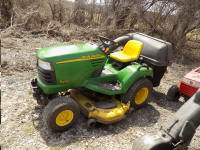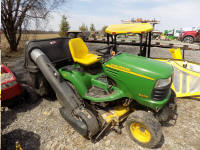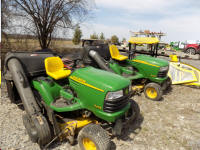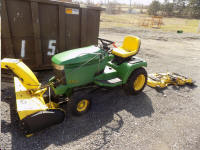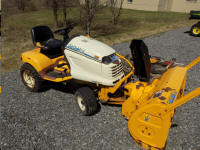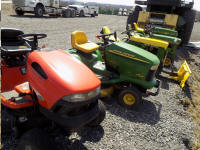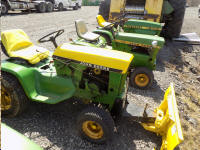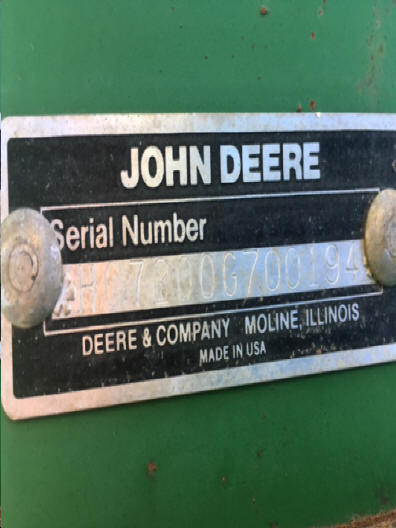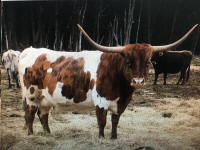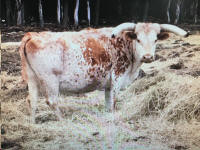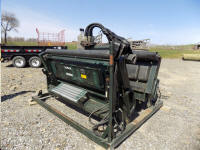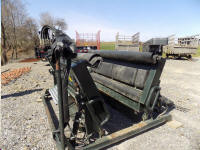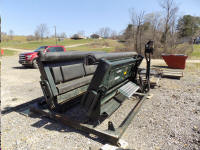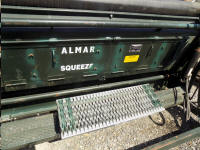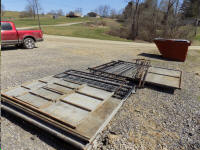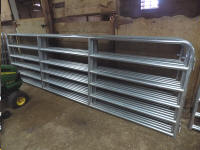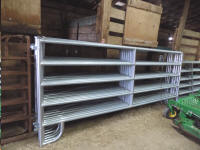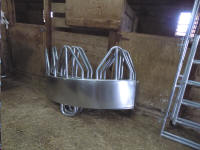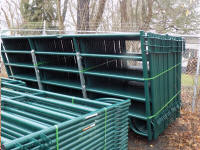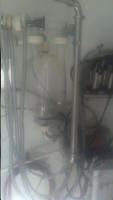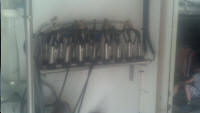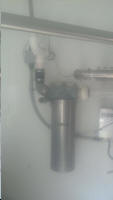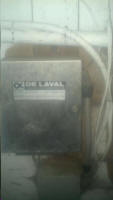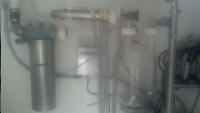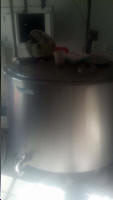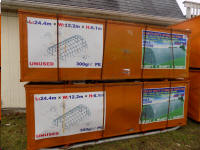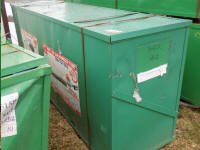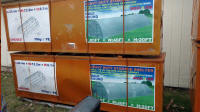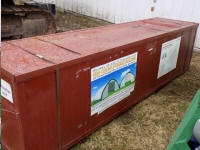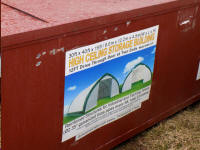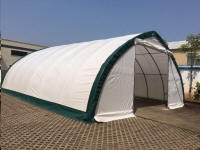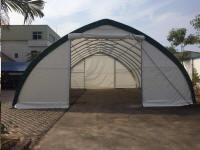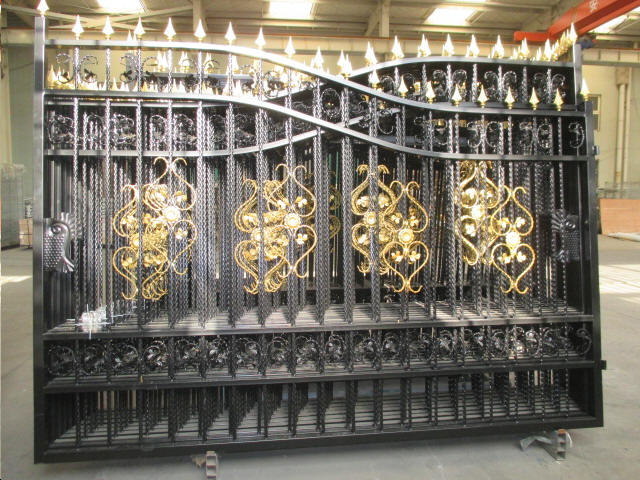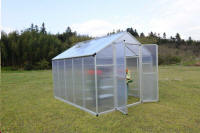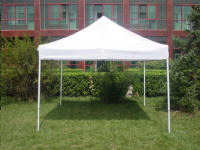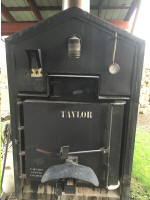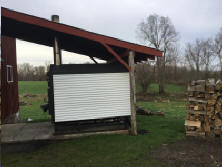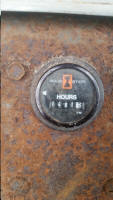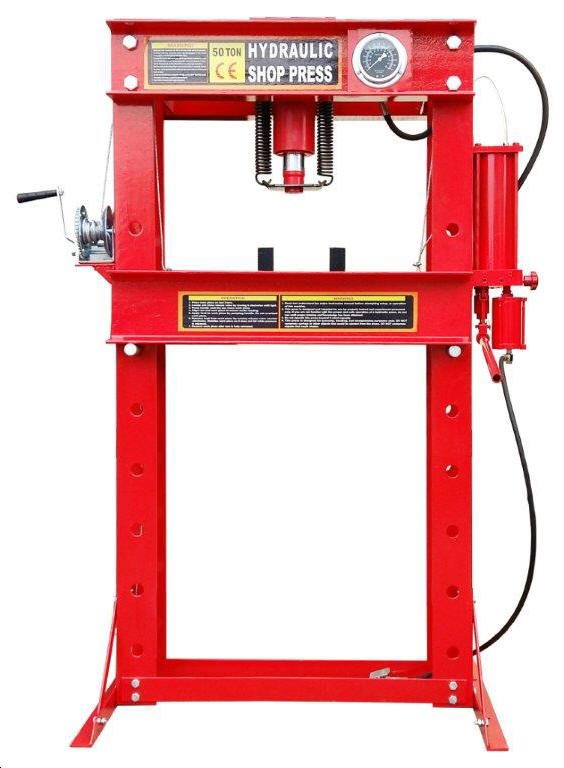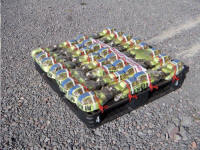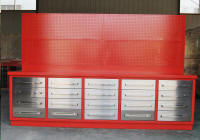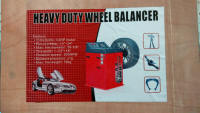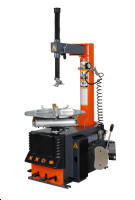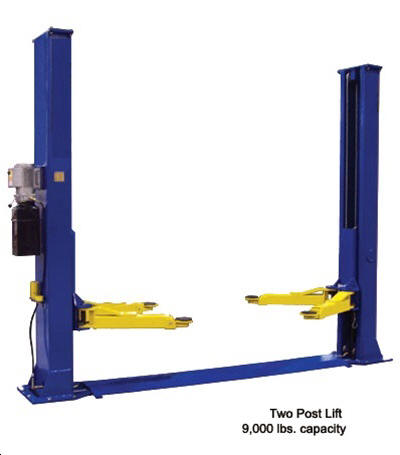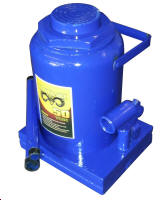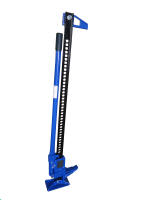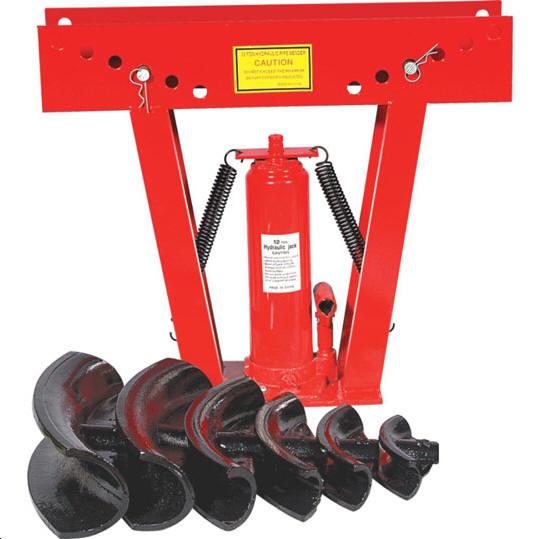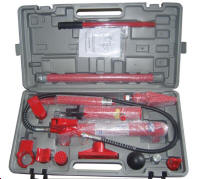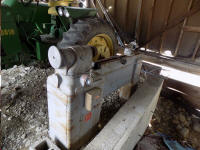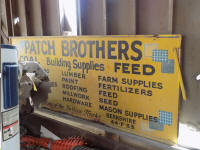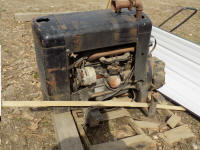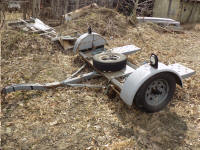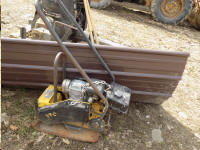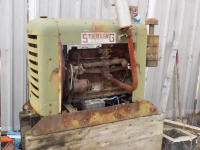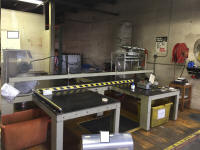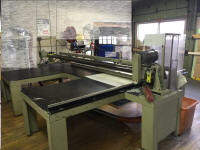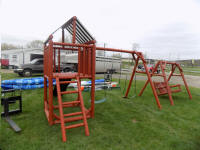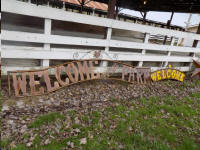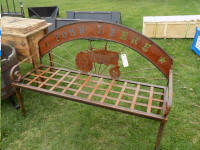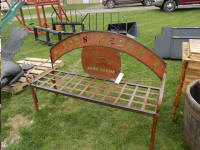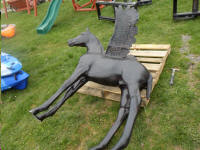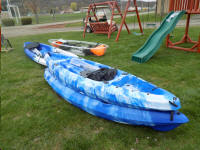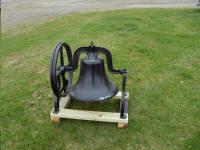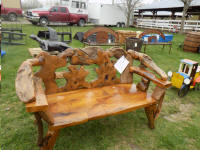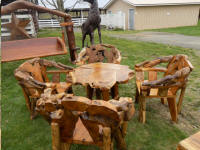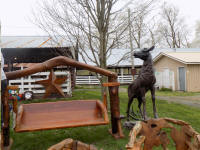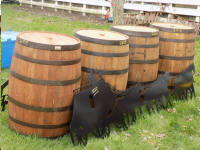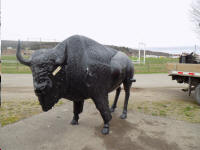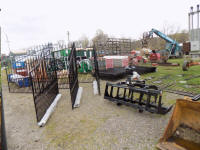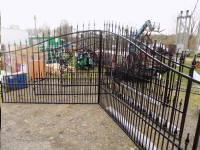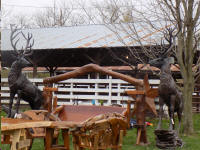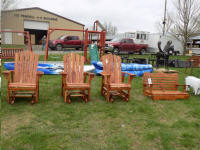 LIVE INTERACTIVE ONLINE BIDDING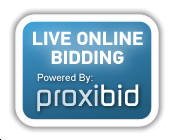 Many, Many More Pictures & Details Coming - Check Back!!!
Updated On A DAILY Basis!!!
Lunch By BC Dairy Princess Committee & 4H (2 Stands) Comfort Facilities
Co-Managed By: Broome County Farm Bureau
S. Whittaker – 607-692-3479 / G. Cornell - 607-849-6644 / S. Livingston – 607-849-6395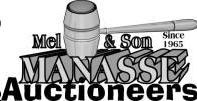 Sales Managers & Auctioneers
Licensed Real Estate Brokers In NY, NJ & PA
Whitney Point, NY
607-692-4540 / 1-800-MANASSE
http://www.manasseauctions.com